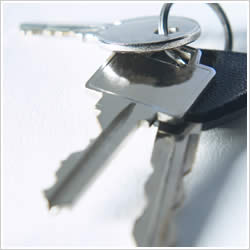 Closing on the property is usually handled by the title company which issued the title work. The seller will have the choice of selecting the title company used.  As with many of the aspects of the sales transaction, this issue may be negotiated but often the buyer is satisfied with the title company selected by the seller.  I will be with you at the closing meeting to provide  assistance to you during this meeting which usually takes from 60 to 90 minutes. With the help of the closing agent we will be sure to review all settlement statements for accuracy and reasonableness.  The closing agent is the expert in this field and will be there to clarify and answer any questions that arise.
Time of possession is established at the time of negotiating the purchase agreement. When the buyer takes physical possession will be predicated on when you can be moved out, what timing needs the buyer has and what will be a "win-win" date and time for both parties.  There will be plenty of time to work out these details prior to closing so that the closing meeting actually becomes more of a celebration than a formalized, document based meeting.
In conclusion, my focus for selling your property is to make the entire process as easy and stress free as possible, while maximizing your return on investment!  You will really like the way I do business, and I want you to be a client for life, as well as refer me to your friends and family.  Integrity, Knowledge and Results are not just words to me, they are how I help people like you achieve their goals and dreams.