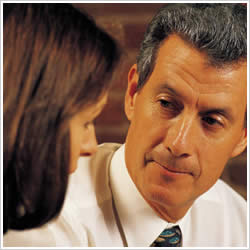 Establishing the correct price to ask for your home, is one of the most important steps you will take. If your price is set to high, you may get a reasonable number of showings, but few, if any, offers.  Buyers get a good feel for market price and simply shy away from overpriced properties. The key to getting the best price possible is to set the price at a level that attracts showings and offers, while at the same time maximizes your return on investment.  This process is a good example of where the communication between you and I is so very important!  One of my key responsibilities is to provide you with good counsel and share the insights I have gained from working in this field for so many years.
The base document for our discussion regarding price points will be the "CMA" or Comparable Market Analysis.  You can be assured that I will spend a number of hours researching and preparing this report, including a thorough tour of your home and often previewing the other homes for sale in your neighborhood.  The CMA will show you both actual sale of properties similar to yours in your geographic area, as well as the homes are currently on the market that are in direct competition with your home. The report will be provide you with a list of properties most comparable to your home in terms of location, square feet, bedrooms and baths, garage spaces,  year of construction, condition, special features, lot size, date of sale and time on the market.  In addition, there will be be several charts that will show you the key numeric correlations relating to original list price, sold price, financial concessions, days on market, and cost per square foot.  The most analytic CMA will generate the strongest basis for making the optimum decision in pricing your home.  I consider the CMA to be the most important document I provide to you and spare no effort in producing the most meaningful analysis possible.
You have undoubtably read about all of the controversy regarding appraisals.  Due to the many foreclosures that have transpired, the state of Colorado has put a great deal of pressure on licensed appraisers to tighten up their appraisals.  As a result, we need to carefully analyze your property's  list price to be sure that we can get an appraisal that will support the eventual sales price.  Again, with extensive experience, and a tremendous amount of continuing education in real estate topics, I feel very comfortable providing you with the insights needed to manage this aspect of the transaction.  Whether you sell your home to someone who is getting a loan, or someone who is paying cash, almost without exception, these buyers will insist on an appraisal and we want to be well prepared and positioned correctly to deal with this challenge.
What's your Home Worth?
What's your property or home worth? Find out by filling out this market analysis request form.