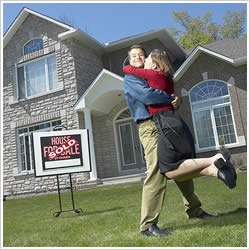 Closing on the property is usually handled by the title company which issued the title report. You can be assured that I will attend with you to provide any assistance you may need during this process.  The closing process usually takes from 60-90 minutes to complete. We review all settlement statements for you as Buyer for accuracy and reasonableness.  The onsite expert is the closing agent from the title company.  They can answer any question and are there to provide the expertise needed to have a pleasant and successful closing.
Time of possession is established at the time of negotiating the original contract. In Colorado, it is customary for the buyer to take possession at closing or up to several days after closing.  The date of possession is negotiable based on the needs of the buyer and seller.  Our contract will spell out what condition the property will be left in and what personal possession items will be included in your purchase.
Helping people like you find a home that will enrich their lives is a real passion of mine.  I really enjoy the challenge of defining what type of property will make you happy and then putting in the hours and days needed to make your dream a reality is a privilege for me.  I want you to be so happy with my service that you will be a client for life and recommend me to your family and friends.  Integrity, Knowledge and Results aren't just words to me, they are how I do business!