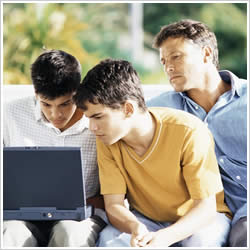 Once you have visited a variety of properties and decided which property you feel you would like to make an offer on, I will prepare a detailed report for you to make sure you are knowledgeable on all aspects of the property you wish to buy. You will receive from me a "Reverse Market Analysis" of comparable sold properties in order to know the real market value of the home you want to purchase. 
There are also a number of property disclosures used in Colorado that will provide you with detailed information on everything from square footage to potential environmental issues associated with the property.  I will help you review these documents in detail and if necessary assist you in obtaining any additional expetise needed to make an informed decision.
I can also provide you with information on how to access other, not so obvious, but very important data bases such as a list of sex offenders living in the area you are considering.   It is critical to me that I provide as much information to you as I can to insure you are making a well informed decision about purchasing this property.