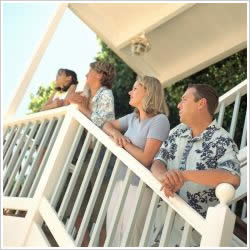 After getting you pre-qualifed to buy through a reputable lender (if you aren't planning to pay cash) and completing a thorough needs analysis, we will immediately begin looking for potential properties to see first hand.  I will be conducting a perpetual search on your behalf that includes properties listed in the Multiple Listing Service, networking with other Realtors to source new listings, and talking to multiple Sellers to find properties before they are even listed for sale.  I will only alert you to properties that best fit your requirements.  My approach saves you many hours of time, physical and emotional energy!
By elisting the aid of my "Buying Buddy" on this website, you can also conduct a fun and informative search of current listings.  When a property matches your requested format you will receive a report with lots of details about the property as well as maps specific to the area where the properties are located.
After getting feedback from you on which homes most appeal to you, I will schedule appointments for us to personally visit the selected properties.
Please keep in mind that even in today's market good homes, well priced in a good location, seldom  stay on the market for an extended period of time.  We need to be focused and aggressive in our approach when good potential purchases are identified!